Home
›
General Board
Quest Journal: Conspiracy (2006) Quests
<!–– 1941 ––>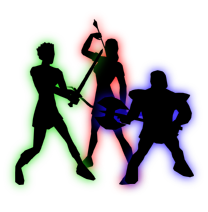 Percy
<!–– closing ID=FDP or NOFDP 2001 ––>
I recently killed some time advancing this old quest for CL weap (endgame) when i was given them old rags after an appeal (thanks). I was hoping to plow through the level 30's and not advance to the level 40's and kill the quest line from my journal since I cant seem to "Remove Quest" Is there a way to remove this quest via a NPC or can BS make this quest line removable? Call it OCD, but with the Daily/Weekly/Monthly Quests, I would like to keep the journal clean if possible.

If I have missed something and there is a way to remove this Quest line - thanks in advance.

Speaking of Organized Journals - anyway to group these things (alphabetically or something)? Perhaps a grab bag suggestion or something.
Tagged: