Home
›
Raids and Events
HIBERNIA Otherworldly 1-9 Raid Friday 17th, August 2018 At 4 PM EST

On Friday, 17. August 2018
<!–– 1941 ––>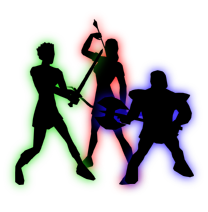 Veridiale
<!–– closing ID=FDP or NOFDP 2001 ––>
Hibernia: Friday 17th, August 2018
I'll be leading a US Prime-time Otherworldly Campain 1-9 on Friday 17th, August 2018.
BG Leader: Veridiale (BG open 30 minutes before)
Raid Starts: 4 PM EST
(For other time zones go to this website:
http://everytimezone.com/
)
How to start the Campaign?
1. Speak to Seneschal Desmond.
2. You'll have a quest called, "[Sibara] Into the Bog."
3. Check Journal and make sure you're on, " Speak to Nara Manastrong in Bog of Cullen."
4. Go to the
Bog of Cullen
- The fastest way would be to port to Connla, go to the stable master and take a wyvern to Innis Carthaig. Once you're at Innis Carthaig talk to the new stable master and get a ticket for the "Bog of Cullen Scenic Route", ride the Wyvern until you're near the tower next to the "Siabra-Guardian Settlement", once you're close enough, jump off of the wyvern.
5. Talk To Nara Manastrong and acquire the quest "[Siabra] Begone, Fae - Quest Goal: Defeat Queen Cliodna (0/1)".
6. Wait there till BG has all arrived.