Home
›
General Board
Mind sorcs and possible changes for alb utility
<!–– 1941 ––>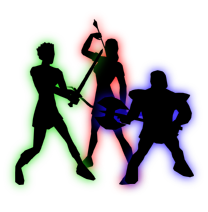 Brut
<!–– closing ID=FDP or NOFDP 2001 ––>
Due to many changes over the years the game balance has changed currently you can run bard Druid warden on hib
Because of giving healer speed you can run
Healer pac healer aug then shaman
This covers all your cc all of your heals and also speed then just fill with whatever.
These are basic examples
The problem on alb is that both speed classes cannot heal .
So albs are always at a disadvantage for heals.
My proposal would be to give the mind sorc a heal ability rather like the mentalist or the warlock.
At the moment in time a mind sorc can do limited damage is restricted to a speed and cc role.
If the mind sorc was given this ability it would do much to address the utility problem on alb.
Be nice to have an honest debate on this subject and any other ideas to correct the situation would be nice to hear.