Home
›
General Board
Battlegroups and group setup idea for ui
<!–– 1941 ––>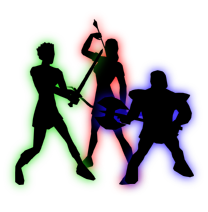 Brut
<!–– closing ID=FDP or NOFDP 2001 ––>
Just an idea I have for making bgs more fun to play. I would like to see an interface for a bg where the bg leader can view all the people in the battle group.
They have this ability at the moment but it's basic and you can't move people about unless you tell them via voice chat or bg chat
It would be nice to group solo people into a group like using maybe a drag and drop system then put the toons that need to be in a group like a speed class healer then either tanks or casters so that people get groups and the groups they do get are balanced.
Would make for a much better experience for everyone involved.
If someone wants to solo in the bg they can put a flag up that stops them being grouped.