Home
›
General Board
What is the point of this forum?
<!–– 1941 ––>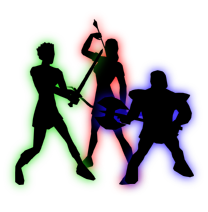 Hopz
<!–– closing ID=FDP or NOFDP 2001 ––>
Ignore the haters that just want to complain about the format. People hate change, nobody understands that better than me.
That said, having two different boards is a little odd. Especially when we still say things like "if you want to shittalk, you can still use postcount!" That, combined with the fear that your account can be actioned if you "break the rules" here[0] have led to some concern for a late-stage game that can't really afford fragmentation.
I've also seen some attempts to use this board like a ~ticket system[1], where the thread was "closed" after it was "resolved" (which is an anti-pattern for forums, as that mindset can hinder conversation).
So, I'd like to propose something!
- A clear "Code of Conduct" that is easy to read and explains what is / is not allowed.
- A standard enforcement of this CoC that is predictable and reliable.
- Some work to improve the quality of life of the forums (extending the cookies beyond 24 hours, potentially some UI work, etc). I'm happy to volunteer some time to help with these (even if just giving feedback to whoever is working on it).
- Some integrations with daocutils.com -- I'd be happy to work on my end to really make these forums useful for daoc people (yes, I understand this would be self serving, but the goal of daocutils.com is to make daoc more approachable).
I think the only way to solve the "problem" of two forums is to make this one more appealing than the other, rather than trying to rule this one with an iron fist and let that one be the wild west.
You know where to reach me!
[0] One thing I see a lot is "just don't be extra naughty!" etc. Not trying to call Beibs out here, but the "you shouldn't be afraid if you have nothing to hide" argument has been proven to be a really flawed outlook in many different arenas throughout time.
[1]
https://forum.darkageofcamelot.com/discussion/367/can-we-get-rid-of-these-quests#latest
Tagged:
This discussion has been closed.