Home
›
General Board
Thoughts of a returning player.
<!–– 1941 ––>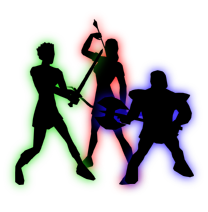 returningplayer
<!–– closing ID=FDP or NOFDP 2001 ––>
Well I been back in DAOC for about a 2 months now. I have to say I am incredibly disappointed in this game. It saddens me that this game has gone down hill soo much. I have read posts and heard people say returning player campaigns just don't seem to work for some reason as players just don't stay. I thought I'd throw this up here so everyone can have a returning players perspective.

The problem I have found is the current player base. Its not the classes, its not even the fact an a rr1 player has 0% chance vs a rr10+ player. Free to play will not save this game. The player base has 2 types of players.

1) 8 mans who only take specific classes fully templated and generally have their on clique groups (who all scream about how zergs are soo bad lol).

2) zergs who all can join but mainly people with aoe's are given preferance within the bg to maximize rps.

The ladder isn't so bad for a returning player. However if there is no zerg because you have missed the dedicated zerg time for your realm you may as well log. I am not one to give up easily, so this is not one of those posts that say I'm cancelling sub. To put it into perspective how bad this can be for a returning player I have spent on numerous occassion's lfg for upwards of 8 hours before giving up and logging.

I know people are going to say well get a guild bla bla bla... I am in guilds however most guilds have their groups they run in. I think this problem is largely tied to the fact their is no more realm pride in this game. Honestly I had never played any other realm before prior to coming back this time. I had only played Midgard. Unfortunately I was forced to try and play other realms as finding groups in Midgard outside of zergs is impossible.

I have also noticed there is a lot of people who just realm swap to whichever is winning.. If you want people to be able to play which ever realm there should be some sort of lock out, and jack up the rps for taking tower/keeps however make it so you cant take them as a 8 man easily. This would encourage more keep/tower bgs and breath life into the game.

Maybe I'm just some stupid noob but I think its everyones responsibility to show some realm pride and remember this games rvrvr not 8v8v8. There needs to be more people leading more bgs. I am not trying to bash 8man groups, infact I'd hope to inspire you to take your talents with your 8 mans and expand it to leading a bg and dominate your enemies realm. Take their keeps, take their towers, leave none of them alive!

For those of you wondering I have templated multiple toons fully on multiple realms. I honestly don't know why I'm bothering to write this. I don't expect anything to change. Atleast I got it off my chest. Proceed to kill the game you guys enjoy so much and feel free to flame me hopefully i got through to one player so this was worth it.
Tagged: