Home
›
General Board
Advice wanted regarding melee classes
<!–– 1941 ––>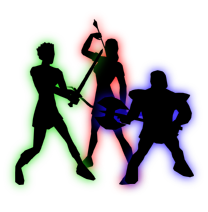 Genky
<!–– closing ID=FDP or NOFDP 2001 ––>
Hey, returning player here that started around the time the game was originally released 15+ years ago.
I have always played casters back then, with the exception of archers.
Now I wanted to try something different and go with melee/physical.

My question is:
How are you supposed to manage styles?
Do you only put a fraction of them on your bar? Do you use every single one of the 15+ styles you'll eventually have?
My problem with playing level 39 Skald for example is how overwhelmed I get with max hammer and having about 10+ styles, on top of nukes and CC.
I got to the point that I mostly focus on just the CC/debuff styles and use 1 style that has no opening condition as my "spammable" non-situational/non-positional style, but I'm not sure if that's how melee is supposed to be played?
I'm also thinking of rolling something more raw melee, like Savage, Blademaster, etc. and before I do, I wanna be able to understand the basics.
I sometimes do get the feeling most melee classes just cycle between 3 styles and maybe 2 situational styles, therefore I feel like I'm doing something wrong with having 10 of them on my bar

And secondly:
What's the most balanced pure melee DPS (or should I say "light tank") on either Midgard and Hibernia, that's powerful enough, but also not too hard to grasp, so I can practice this and maybe move on to a more advanced melee class?

Thanks in advance.
Post edited by Genky on