Home
›
General Board
Classic Server RR caps
<!–– 1941 ––>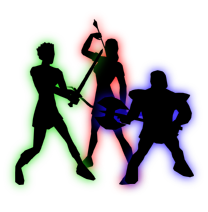 Roks
<!–– closing ID=FDP or NOFDP 2001 ––>
I think one of the most beneficial concepts that could be applied to a new server is putting a realm rank cap on and slowly unlocking as the months progress. Because the first month you will see a mad rush to 50 and then a mad rush to higher RRs, while others a large majority of potential returning subs want to play the game but not get ganked by rr5+s in NF in the first month.
Maybe a R4 first month, R5 the second, R6 the third, R10 the fourth month...

Another idea that I heard my friends talking about that would make them play again is if during those caps you earned less RPs per kill, or install a hard cap on points even though there is a RR cap during those times and after the 4th month there will be no more cap.

Just ideas. But I think it would be better for the sub number if the pvp field was controlled to create a more even playing field for all the subs. I know it sucks to get 50, and finally get into pvp just to get rolled by high RR in the first few months (look at **** for example for how quick people got to high RR) ... What happens? Subs go down because its not fun anymore. But there is a reason why the seasonal freeshard has a lot of popularity right now. There will be a chance to support new players and alts.