Home
›
General Board
Pulsing Pet Charm is NOT affected by focal mythirian, based on my testing.
<!–– 1941 ––>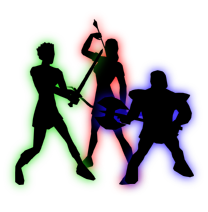 District
<!–– closing ID=FDP or NOFDP 2001 ––>
Question: Do focal mythirians affect the resist rate of the pulsing pet charm (pulses only; not initial cast)?
There are two contradictory answers to this question in previous grab bags:
This grab bag says that NO, focal mythirians do NOT affect pulsing pet charm; only the character's level and composite spec.
By contrast,
this more recent grab bag says that Focal mythirians help on each pulse of a pulsing charm spell.
I wanted to test this to see whether it would benefit me to template a focal myth into my minstrel's template.
Test constants:
Level 50 minstrel
RR 8Lx
Composite instruments skill of 68 (50+18)
Master of Focus 3 (which brings level of pulsing charm up to 50)
Both the charmed pet and I were unbuffed (but I had speed song up)
Level [57] barguest (red con)
I did NOT measure the initial cast; only the proceeding pulses on the charmed pet.
Test variables:
Test 1: no focal mythirian
Test 2: Dragon Intellect mythirian (+3 mythical focus)
Test 3: Greater Focal mythirian (+6 mythical focus)
Results:
For test 1, with no focal mythirian, the barguest resisted 646 times out of 2,973 pulses.
Resist rate: 21.73%
For test 2, with the +3 dragon intellect mythirian, the barguest resisted 622 times out of 2,866 pulses.
Resist rate: 21.70%
For test 3, with the +6 greater focal mythirian, the barguest resisted 694 times out of 3,092 pulses.
Resist rate: 22.45%
Conclusion: A focal mythirian has NO effect on a pulsing pet charm.
Based on the test results, there is no change in the pet's resist rate when charmed by a pulsing pet charm spell. In fact, the resist rate technically went
up
as I increased the level of mythical focus--however, all results were within a very small margin of error.
Regardless, if there is any difference at all, it was insufficient to show up in these tests after thousands of pulses. And certainly not significant enough to be a consideration when templating a minstrel or a mentalist.
The first grab bag response, from 2020, is correct.
(Other note: I didn't bother testing with/without MoF3 since I will spec MoF3 in any case to bring up the level of my insta stun and flute mez.)