Home
›
General Board
Game is broken
<!–– 1941 ––>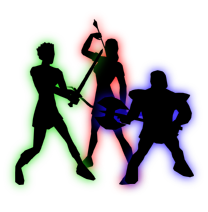 Fatalintent
<!–– closing ID=FDP or NOFDP 2001 ––>
I resubbed to try and support live again and have some fun. It is crazy to me how broken and mangled the game is after all of this time.

- Pet pathing and ai is embarrassingly bad. Pets fall through the floor in dungeons or the mob and pet just peace out to who knows where randomly. Then when you try to bring the pet back theres a million mobs with it. Telling a pet to attack is inconsistent, and if it works it seems like the pet has to think about it for a moment before doing it.

- Mobs that will chase your character forever. Literally. Weird aggro tables where mobs are unpredictable on where they will attack and who.

- Is it true there is still no way to trade between your own characters? No shared gold or trade vault? If so, how is this still a thing?

- low population: the game feels more like a singleplayer mmo.

- Terrible free to play mode: endless conquest is awful. There is no nice way to put it. My wife was thinking about resubbing with me but after experiencing this it turned her off to it. After watching my experiences over the last couple days she decided she didnt want anything to do with the game. Huge full screen nagware screen that only conveys annoyance after every log out and people are unable to try many of the interesting classes.

Charging a monthly sub cost for a product in this state and hoping to compete with any other game (even free versions of this) doesnt make a lot of sense. I have high hopes for the new server but if it shares a lot of the current bugs and inconsistencies of ywain its doomed to fail. I know if I come back for the new server I dont care whatsoever about the current ywain live server so the focus to move toons from the classic to live in hopes of bringing life back to ywain is a poor strategy.