Home
›
General Board
Returning Player / Question Regarding Caledonia Event
<!–– 1941 ––>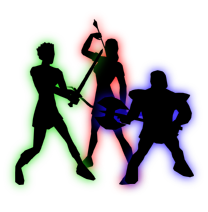 Rhoklaw
<!–– closing ID=FDP or NOFDP 2001 ––>
Ok, maybe a couple questions...

1) Do you have to make the character(s) the day of the event or can a level 1 with no experience join the event? I have a level 1 that I was hoping I could play in the event, but I've never participated, so I don't know what the requirements are.

2) If I am allowed to join with an already made character, what happens if it's a really old character? Such as it's base class and current class both being Fighter? Back when you had to level to 5 before you chose your actual class?
Tagged: