Home
›
General Board
Only a Progression Server has a chance to make everyone content.
<!–– 1941 ––>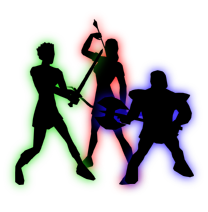 DraenV
<!–– closing ID=FDP or NOFDP 2001 ––>
There is only one Ruleset that will satisfy all players and get the attention of the players who fall into the 'would come back if xyz." category.
That is the Progression Server that I and several others have been requesting for literal years.
Start in Classic. After a period of time, perhaps 3 months (picking 3 months as a standard number that was used to enormous success by Everquest, who pioneered the Timelocked Progression servers that have seen enormous financial revenue and returning players come back to their game again and again with each TLP server launched) or six months release the next expansion.
Do NOT stop at Shrouded Isles. The private servers have done the Classic+SI scene to death and there are already competitors for this content. What needs to happen is to continue progressing through the content. Release through Trials of Atlantis, Catacombs, Darkness Rising, Labyrinth of the Minotaur and so forth.
Implement content patches in the order were released: That MEANS doing it properly for things like leaving New Frontier Bridge Towers in until the appropriate time to remove them as happened in live. Going through the various patches that nerfed and buffed different classes. Yes, this means going through periods where Bainshees were overpowered, or Warlocks, or Valkyries, or Vampiir's, or whatever other classes.
Allow people to literally relive the glory days of when XYZ happened. Don't try and fix it and change it to be more balanced, just provide it as it was and the majority of people will be happy.
Everyone will ALWAYS have something to complain about. That is normal. That is life and that is how things simply are in video games. You cannot please everyone. But by providing a way to re-experience DAoC as it was, you are allowing the population who remembers how a thing was to go back and enjoy that thing again. Changing things and you will simply have people saying "This isn't how it was. I don't want to play this."
By having a model that progresses through the content, EVERYONE gets to play content they want and enjoy:
If you ONLY like Classic and Old Frontiers, you get to enjoy that first since it's the first content there was.
If you really enjoy Trials of Atlantis content you simply need to wait and you get to go through that.
If you enjoy the later game of Darkness RIsing or Labyrinth of the Minotaur, you get to enjoy that as well.
And the most common thing that will happen? People will stick around simply because this is the game we love and have loved for two decades.
Any other ruleset will never approach the success that the Progression Server provides and will harm the chances of people returning. I myself will not play another DAOC server unless Trials of Atlantis expansion will appear on it at some point. This is not a threat, simply a statement from someone who loved that period. I know there are many others who agree with me. I also know there are some that do not, but I challenge anyone to provide evidence that a Progression Server is not the best answer to give ALL players something to look forward to. It may not be what everyone (aside from myself) wants, but it is a damn good compromise for all involved.
And the best thing about it? It's RENEWABLE. Research from Everquest and now World of Warcraft PROVES that people like revisiting old content, and evidence from EQ shows players enjoy going back and restarting. Even the die hards who reach RR10+ would most likely enjoy the fresh start a recycling server would provide.
@beibhinn
I read the latest Producers Letter. I saw the snippet stating work on the 'alternate rules server' continues. I'm posting this in the hopes that it makes a difference. You've known me for a long time and every year or couple of years I post something like this in the hopes it influences the right people. I'll keep on hoping.
Thanks for still being around.