Home
›
General Board
Ok time to be blunt.
<!–– 1941 ––>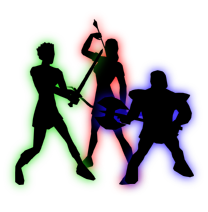 Stoopiduser
<!–– closing ID=FDP or NOFDP 2001 ––>
@John_Broadsword
Casual and New players have been leaving or left since recent solo and 8 man focused changes.
1. Ports need to return to the towers on EV and safe path reopened.
2. Hib stun at keeps MUST be neutralized.
3. Nightshades can and do climb in keeps and move fumble storms stopping any defense at outer oil's of keeps (Hero BG specific) so need to changed from stormlord to battlemaster.
4. IRC and the better groups are using solo ports to get around realms faster than should be allowed, stop it.
5. BG's are not running at all times in NF on any realm there needs to be something for New and Returning people to do for FUN in frontiers leave doppels and maybe an enemy guard/tower/keep quest for RP+BP in groups as the population is so low.
I am sick and tired of explaining how Hib stun IN KEEPS is a problem but I will keep trying.
Ever noticed how Mids have a BG full of tanks but dont climb into keeps?
I'll tell you why, Hib's stun AT KEEPS shut down any meaningful defense or offense also known as FUN.
Now I was pleased to see changes to Stormlord and I thought MAYBE that would help fix things and results were promising however population has dropped even further and as Stormlord is pointless in openfield fights noone well maybe a few players spec it and nothing has changed.
Caledonia was a boon for 8 man but you made a simple error in thinking everyone would jump on board for cool 8 man action, to be clear 8 man is the BEST PART OF RvR but if you cant get into one of those fabled l33t 8 man setups you are going to be farmed by said 8's in a PUG and have no FUN.
Players need fun even when there is no BG or atleast until there is one.
DAoC is a Game and should be FUN (Not the same as simple or easy) not hard work.
Post edited by Stoopiduser on