Home
›
General Board
It's time for a Realm and Class Balance Patch
<!–– 1941 ––>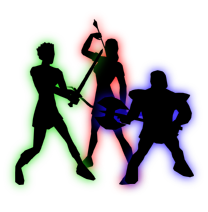 Vanesyra
<!–– closing ID=FDP or NOFDP 2001 ––>
Every week I am pulling data for my
excidio.net/herald
page. Since the beginning of this I am seeing a huge unbalance on realms and classes. As they introduced the dynamic under population bonus ingame, the tracing of this has become a lot harder. This is because this system is narrowing the gab on realm points owned a lot, without fixing the underlying problem of realm or class balance.
I have spend many hours in the last days to visualize the data that I have collected with my herald page. The result of this can be viewed at:
excidio.net/herald/stats/balance
Some notes to this data:
- it's only counting lvl 50 characters
- the character has to do at least 1 realm point a week to be counted on this
- it's counting the data from the last year, with one data point each week
- stuff is calculated using pure javascript so everyone can look at the source and see what is going on
I invite you to browse this data and get your own opinion on this. Here is what I think this is showing and what is needed to be included in such a balance patch. Feel free to disagree on some or all of it, not saying that I got the perfect answer on all of this.
Realms Balance:
- Hibernia and Midgard are the realms that are performing on a nearly equal level, only on solo kills Hibernia is underperforming
- Albion is almost in all categories under performing in compare to the other realms, only on solo kills it's equal to Midgard.
What I think is needed:
- completely rework the cast debuff trains in albion. their needs to be a competitive debuff train where all casters of a group can join. you need more options to build a cast assist train and this options require the theurgist to be a part of the train and it requires you to have a option for theurg + sorcerer that does not require you to completely miss spec the sorcerer. this may require to move some of the debuff casts to other classes. if you have two casters in a group, there needs to be a debuff option to be competitive to other realms.
- alter bladeturn so that it does not work with "Crocodile's Tears Ring" anymore and stop it from being able to stack with other people bladeturn pulses, because one 6 sec bladeturn is enough. currently you can stack it up to 2 sec which is way to strong.
- move the bladeturn away from wardens and put it on a caster where it belongs too, because a melee only group should not have access to a pulsing blade turn.
- put bladeturn in the baseline so that every group running a bladeturn caster has access to the same level of bladeturn no mater what spec they choice.
- every pet class that can charm a pet should have the option to re summon the last charmed pet again. no more traveling without pets, also this helps alot if your pet is lost in space again because of that ugly pet pathing.
- remove the ability to buff pets because the defense they gain by this is far to powerful and the balance between buffed and unbuffed pets is broken. if you want pet buffs add pet target self buffs to the pet owners, but no more concentration buffs on them.
- summoning and releasing a permanent pet should have a reuse timer for all classes. so that you can not unlimited spam resummon if you pets gets killed or cced. currrently you need more resources to kill or cc a pet then to resummon it, that's not the way it should be.
- the healing part of paladins and heretics need to be reworked. the mana cost on paladins should be % or absolute numbers and not a mixture. and the heretic needs to be a alternative for filling in the paladins role as the needed 3 healer in the group.
- most likely in the combination with debuff trains and bladeturn changes the theurg needs a review as well. the current ice and earth pets should go into base line. the stun pets should be removed. making room for special speced pets, resistance debuffs or what ever.
- reaver and melee heretics need a look too. using a one hand weapon as dps class is horrible. it only works on vamps because of the claw damage and the damage table itself. reavers and melee heretics most likely need dps buffs as huge as switching from 1h to 2h weapons, to make them competitive and real group options.
- healers are performing a bit to well
- cleric and especially friar needs something with impact to do when there is nothing to heal. compare it with supports from other realms which one hurts more if he is standing free in the enemy group? surly not the friar and most likely not the cleric.
- as long as you can not guaranty the animation of the damage reflect shield being played and seen by the enemy, you should remove this ability or at least heavly reduce the value. a ability like this should be placed into group / realm settings that lack healing to prevent damage income and dps spikes. this is surly not the case in midgard at all.
- streamline the cooldown of RR5 abilitys down from 15 to 10 mins for all of them. just does not make sense to have equal powerful abilitys on different timers (for example paladin 15 but shaman 10?). 10 mins is once per fight, 15 mins is in worst case afk... or playing without tools...
- the ml path "Sojourner" is part of every hib group (1x bard) and every mid group (2x healer) but missing badly in albion.
- remove the need of double specing for polearms and twohand in albion, it's a huge disadvantage without any bonus
- classes that require dex + str for their weapons to deal damage are doomed by the increased overcaps. he highest overcap should in that case work for both.
- there should be a healing debuff if you climbed into a keep
and now lets enjoy the party