Home
›
General Board
Appeal Process needs a better update
<!–– 1941 ––>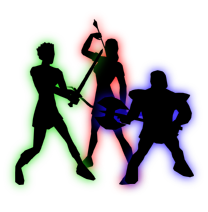 Godsdemon
<!–– closing ID=FDP or NOFDP 2001 ––>
Depending on the que and timing you should be able to give some kind of information when running 2 accounts that you are a main on another account since people run mojo and other programs. I just have 3 screens up at once right now.
My bug that I am having is I thought I bought 2 cursed items to drop my 500k bounty points down before Curse today with Amur.
I ported went thru the whole thing and caught it at 5 that I was still sitting at 500k. I've never had this problem before on all my characters.
His rank is 1l7. I get that message when trying to buy 1 item at a time. I feel the game expects you to be higher rank than 1. Therefore I cant buy anything. Can anyone confirm? I just dusted this guy off after a few years of not being played.
Otherwise i have to sit at my keyboard not doing anything semi afk waiting on a csr to come contact and clear my problem w/o looking into it, which is bad business. (been thru this today and can give the CSRs name but not going for the flame- I did note it on the 2nd appeal.)