Home
›
General Board
What are the point of relics?
<!–– 1941 ––>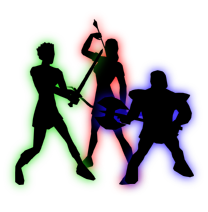 Namelez
<!–– closing ID=FDP or NOFDP 2001 ––>
Is there really a point to keep these in the game?

Hib has had 5/6 of them for the last 2ish weeks if not 3-5 for the last everish?

With how low the population is, and the ability and willingness that hibs show to swapping realms to keep these, it seems pretty wild that they have a perma 10%- 20% bonus to both melee and magic dmg?
Should relics still be in game

38 votes

yes

31.58%

no

10.53%

change bonus to something passive (xp,bp,coin,other)

57.89%
Post edited by Namelez on