Home
›
General Board
Pile of questions if anyone is bored and can help out
<!–– 1941 ––>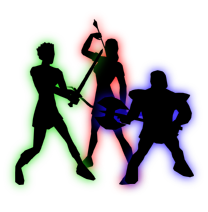 Wardento
<!–– closing ID=FDP or NOFDP 2001 ––>
Hi, first time playing on this server. I have been having fun so far; the quests and pacing for leveling have felt great & the class I picked [warden] is quit a bit more fun here.

A few question and suggestions in no particular order:

1. Whenever I port/zone there is a long, long delay before the NPCs at the new location appear. Is there a client side fix for this?
Porting between towns is a bit cumbersome. I have to first port to a dungeon area, then port to the next town. Each time I have to wait for the NPC's to load. Is there a faster way to port from town to town?

2. Do I have unlimited respec/realm respecs below level 50? I have been wanting to play around with blunt spec, rejuv, spec, and mess around with some of the realm abilities; but all of the documents seem to suggest I only get a respec at 20 and 40. Which really limits what I can experience/learn with.

3. It would be nice if all of the quest gear had reactive procs. Having heal procs and lifesteal procs at low level is a lot of fun & will open up alternative ways to level. As much fun as the questing experience is, I don't know if it will keep my interest beyond 2-3 characters.

4. Speed issues. I was running around molvik with perma sprint and realm speed & was still slightly slower than a friendly champion. Seems strange that there are multiple ways to get NPC runspeed and they don't offer the same value. Pretty confusing & a bit annoying.

5. Full buff tokens are really inconsistent/bizarre. My warden is 39 now. Most of the time the full buff token gives me +23/28 spec buffs; rarely it will give me near buff cap. How do I reliably get the capped version of the buffs? It makes a noticeable difference in the way the character fights (which is the fun part of this game).

6. Epic encounters at the end of each town seems a bit overtuned. I couldn't handle the first one in Mag Mell until I was in the low 20s. Which seems to be a bit counter-intuitive to have to complete two other towns before going back to finish the first one. The reward was also outdated by then.

7. Soloing the low level dungeons was fun. The respawn times are insane though. There were many spots in the first few dungeons where the monster would instant spawn on me multiple times before I could get through a room. I think that should be toned down, maybe have a 10 second minimum delay after death.

8. Are there any recommended potions/fun gear I should pick up while leveling (not just for this character but also for my eventual alts)?

9. Is there a command to see more advanced combat details, like block chance/parry chance when someone gets blocked/parried?

10. Aside from leveling, is there anything else I can be doing? Are artifacts available at low level? Aside from quest gear, is there a way to get more of those special secondaries, like bonus to strength cap or +hit chance in PVE (like the mythril items)?

11. Any recommended macros? Is there a sell bag command? Can I train without going back to town? When I eventually pick up crafting is there an auto craft command?

12. How do I get the /rp tasks? The ones where you kill a NPC near an enemy tower to help get low Realm Ranks.