Home
›
General Board
Heretic hybrid spec nerf
<!–– 1941 ––>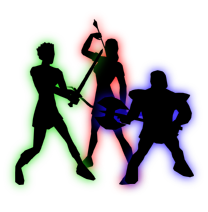 StreetCred
<!–– closing ID=FDP or NOFDP 2001 ––>
Dear broadsword,

I just finished my heretic template and I can't tell how I was surprised by the nerf heretic took in the last patch (my bad I haven't read the patch correctly).

I mean, I was so happy by the fact you improve enhance line so you could only spec for 43 instead of 50 in order to play the class in a more hybrid way.
In other hand, you nerfed the uninterruptible spell level 36 / 42 into the ground.

I wanted to play a 50flex 43enh 36rej spec (or something 44flex 42rej) and I saw that damage spell were capped to 250 on a rvr target while few years ago I could go up to 600 with level 36spell after few spell focus...

At the point I feel that hybrid spec was better when I used to be 50enh 44flex 36rej due to the rej nerf.