Home
›
General Board
Can we stop bashing on Zerg RvR?
<!–– 1941 ––>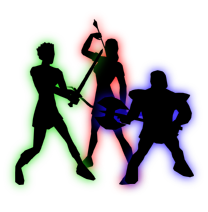 Sym
<!–– closing ID=FDP or NOFDP 2001 ––>
1. It provides immersion to a "realm war"
2. It gives new players something in RvR to do that doesn't require time and $$ investment.
3. It keeps the game running for crying out loud.
4. It promotes an inclusive atmosphere
5. Many people admit that they aren't good enough for 8man and maybe don't want to use voice com, so they need a place to have fun.

6. It's good RPs for 8mans when they team up and Zerg bust!
Post edited by Sym on
Symonde (Cleric)
Symfriar (Friar duh)
Symsorc (Double duh)
Sympets (Theurg)
Symmond (Arms)
Some random mids and hibs