Home
›
Raids and Events
Albion Curse Raid 2:00 pm CST Saturday July 7th 2018

On Saturday, 7. July 2018
<!–– 1941 ––>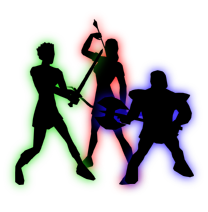 Jaidas
<!–– closing ID=FDP or NOFDP 2001 ––>
Albion Curse Raid 2:00 pm CST Saturday July 7th 2018
I'll be leading Dragon's Curse Campaign Prologue and Chapter 1-8 on Saturday July 7th 2018.
BG Leader will be Jaidus. BG will open 30 minutes prior to scheduled start time. Please be prompt.
Starts at: 9PM CEST | 8PM UK | 3PM EST | 2PM CST | 1PM PST
Please use the following link to ensure you have the correct time for your timezone.
https://everytimezone.com/
Post edited by Jaidas on