Home
›
Midgard Classes
›
Midgard Melee
Valk Temp
<!–– 1941 ––>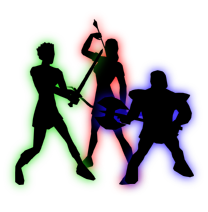 Wik
<!–– closing ID=FDP or NOFDP 2001 ––>
So, just playing around with this. I feel like I am close-ish but certainly not spot on yet....this would be for a group based Valk temp. Seems like everything I have seen has massive holes.
This is NOT a finished product but aside from RoG shopping and tweaking it that way, I couldn't figure out what else to do to tweak and improve. Basically where I am at, as you will see, is short a few %'s on TOAs, PP is trash and while I got solid Con, Hits are trash. Also unsure how much quick I should be shooting for.
I know most look for MHI and maybe even Mythless but I just couldn't figure that out.
What I thought priority stats would be are (for TOAs and in NO particular order):
--Heal %
--Melee speed
--Melee dmg
--Style dmg
--Cast speed
--Magic dmg
--Spell range
--Siphon
Valkyrie
---
<-- Stats -->
Strength: 107 / 107
Constitution: 138 / 126 (12)
Dexterity: 109 / 108 (1)
Quickness: 22 / 86
Acuity: 30 / 80
Piety: 30 / 80
Hits: 410 / 525
Armor Factor (AF): 55 / 50 (5)
<-- Resists -->
Crush: 26% / 26%
Slash: 31% / 26% (5)
Thrust: 40% / 26% (14)
Body: 26% / 26%
Spirit: 23% / 26%
Energy: 26% / 26%
Heat: 26% / 26%
Cold: 27% / 28%
Matter: 27% / 26% (1)
Essence: 0% / 26%
<-- Skills -->
All Magic Skills: 3 / 11
All Melee Skills: 16 / 11 (5)
Mending: 3 / 11
Odins Will: 3 / 11
Parry: 0 / 11
Spear: 16 / 11 (5)
Sword: 16 / 11 (5)
<-- Other Bonuses -->
Melee Damage: 12% / 10% (2%)
Style Damage: 10% / 10%
Melee Speed: 9% / 10%
Cast Speed: 9% / 10%
Magic Damage: 8% / 10%
Spell Range: 14% / 10% (4%)
Power Pool: 5% / 25%
Spell Pierce: 5% / 10%
Debuff Bonus: 0% / 25%
Arcane Siphon: 10% / 25%
Radiant Aura: 0% / 10%
Heal Bonus: 25% / 25%
Spell Duration: 10% / 25%
Mythical DPS: 0% / 10%
Mythical Power Regen: 5% / 25%
Mythical CC Reduction: 5% / 25%
Mythical Realm Points: 0% / 10%
Mythical Health Regen: 30% / 50%
Mythical Endurance Regen: 0% / 10%
Buff Bonus: 0% / 25%
Conversion: 0% / 10%
XP Bonus: 0 / 10
Gold Bonus: 0 / 10
Realm Point Bonus: 0 / 10
Bounty Point Bonus: 0 / 10
<-- Items -->
Head: Otherworldly Curative Sunburst (
https://www.daocutils.com/items/17077
)
Chest: Freezing Savior Vest (
https://www.daocutils.com/items/23558
)
Arms: Infernal Starkakedja Sleeves (
https://www.daocutils.com/items/60771
)
Hands: Cursed Blood Gauntlets (
https://www.daocutils.com/items/30927
)
Legs: Guiding Spirit Leggings (
https://www.daocutils.com/items/52070
)
Feet: Dragonsworn Scribed Starkakedja Feet (Crafted)
(Acuity: 15 pts)
Vapor Essence Jewel (faceted) (Dexterity: 20 pts)
Earthen Essence Jewel (flawless) (Constitution: 26 pts)
Fiery Essence Jewel (perfect) (Strength: 29 pts)
Earthen Shielding Jewel (polished) (Matter: 9%)
Necklace: Merchant's Ghostly Medal of Valor (
https://www.daocutils.com/items/26693
)
Cloak: Cloak of the Loyal Valkyrie (
https://www.daocutils.com/items/19239
)
Jewel: Otherworldly Piercing Gem (
https://www.daocutils.com/items/16176
)
Belt: Adept Belt of the Vigilant (
https://www.daocutils.com/items/10397
)
Left Bracer: Band of the Dream Conqueror (
https://www.daocutils.com/items/26279
)
Right Bracer: Gatekeeper Bracer of Bedlam (
https://www.daocutils.com/items/10902
)
Left Ring: Otherworldly Mighty Ring (
https://www.daocutils.com/items/15287
)
Right Ring: Ring of the Cursed King (
https://www.daocutils.com/items/26188
)
Mythirian: Freezing Gale Mythirian (
https://www.daocutils.com/items/23575
)
<-- Weapons -->
Right Hand: Glacial Valkyrie Sword (
https://www.daocutils.com/items/65098
)
Shield: Basalt Buckler of Oblivion (
https://www.daocutils.com/items/10920
)
Two Handed: N/A