Home
›
General Board
Brief fiddle with a baby Warden
<!–– 1941 ––>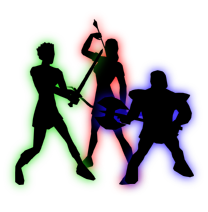 BloodOmen
<!–– closing ID=FDP or NOFDP 2001 ––>
Seems like the age old problem. Nothing but Duo-Trio RR11+ stealthers. Why haven't they added a penalty for grouping with other stealthers yet on such a low population server? its completely beyond me. When I stopped playing, I deleted all of my characters to prevent myself from returning to live DAOC, I returned anyway... and what did I find? two-five (yea, five) RR11 stealthers together... it is absolutely astounding that stealthers have gone so long without any sort of real penalty over the years.

People claim Zerging is what ruined DAOC, I disagree, I think STEALTH zerging is what ruined DAOC. You can't see it coming, you can barely react to it and it's not fun because stunlocked and instantly killed by 4+ people without even knowing they were there.

It's about time Stealth had a penalty placed on it.


Suggestion and Stealthers can cry about it all they want


For every stealther in a party OR specific radius to each other, their stealth AND RP gained is reduced by 30%.


Obviously stealth zergers aren't going to like this, tough. You've had 10+ years of easymode gravy train... if they're serious about a new server - Stealth zergs NEED to be punished.


Edit: Ran from nGed to nGed watchtower solo /who all - 113 people online

What did I find at nGed watchtower? full group of alb stealthers, every single one of them RR6-RR11- the fact that this has gone on for so long now, speaks volumes about why LIVE is failing. Unless you combat basic crap like this, you will never compete with private servers.
Post edited by BloodOmen on