Home
›
General Board
What happened to alternate leveling paths for 34-40?
<!–– 1941 ––>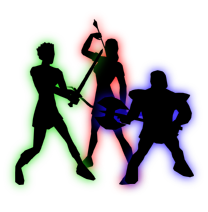 BloodOmen
<!–– closing ID=FDP or NOFDP 2001 ––>
So I started a new account up awhile back and have been fiddling around here and there and was quite surprised when I got to 30+ and realised a lot had changed
- Oceanus quests can be done like twice each?
- Dungeon quests which generally equate to 1 level up can be done once and you can only do one level 30-36 dungeon quest and don't gain access to the next one until 40 or 42?
That leaves a huge hole in the leveling route and basically forces you to either;
- Have someone power level you
- Molvik (which seemed like hell before when there's barely anyone from your realm in there and quest spots/paths are camped and/or roamed through by fully templated characters)
- Sit and chain yellow-orange mobs, which although feasible is certainly far from being a fun and interactive experience
Just curious what the logic was behind the butchering of 34-40 (I'll say 34 because you're about 34-35 when you finish the new user journey quest hubs), surely it makes more sense to expedite 34-40+? not slow it down.
Again! if I'm missing something, I'd love for someone to clue me in

Post edited by BloodOmen on