Home
›
General Board
Best solo class for new player!
<!–– 1941 ––>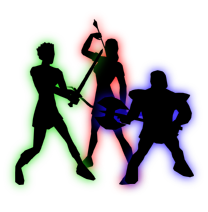 Ahrimask
<!–– closing ID=FDP or NOFDP 2001 ––>
Hi!
With the recent news of the closing of phoenix i find out that there is a free version of daoc live, and i'm interested in trying out!
Like the title said, i ask you advice on the best/most fun solo class, but with a further note: i have to choose between the free avaible class as I don't feel to pay the sub right now!
Albion:
Cleric
Friar
Paladin
Sorcerer
Mercenary
Midgard:
Shaman
Healer
Valkyrie
Runemaster
Berserker
Hibernia:
Druid
Warden
Bard
Mentalist
Blademaster
I played classic daoc in the first years/release of the game, and i played phoenix when it comes out, so i basically a new player here ahah.
Thanks to anyone who will help me!