Home
›
Support Forum
Emblem Help
<!–– 1941 ––>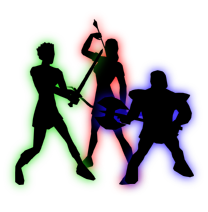 Notawitch
<!–– closing ID=FDP or NOFDP 2001 ––>
Hi, I was hoping to get some help with my guild emblem.

My guild is Blind Squirrels, Hib, Ywain 9. It has never had an emblem before.

When I check on the Herald, it indicates I have four Level 0 characters in the guild (by name: Dancechamp, Dancethewrapper, Shortdance, and Spanishbrat). All of those characters are mine.

When I look at the paper doll of each of those four, the "Guild Rank:" of each is listed as Guildmaster.

When I try and select an emblem (typing /gc emblem) for the first time with any of those four characters, I get the same message each time: "Only guild leaders can register a guild emblem."

I appear to be stuck and am at a loss as to how to move forward with choosing an emblem at this point.

Any help is much appreciated.
Tagged: