Home
›
General Board
New Server Type Idea - and population management suggestion
<!–– 1941 ––>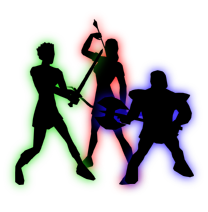 Sym
<!–– closing ID=FDP or NOFDP 2001 ––>
I know there is some concern about splitting the population with a new server type.

EQ shows that a progression server where a new xpack opens up ever few weeks works well to increase population. This really makes sense for DAOC as a lot of the PvE content is really good now and people would enjoy RvRing with classic like gear and such.

One thing that can be done is to cluster these new servers back to Ywain on a regular basis for PvE zones. That way everyone can PvE together if they want after the progression ends but it keeps their RvR populations separate.

Maybe after a year or so, bring the entire server back into Ywain? And do like "Seasons" of servers that run 6 months to a year to allow people to have a fun fresh start?

Edit: for paid accounts only, allowing F2P on Ywain

Edit 2: let paid accounts create any class/race combo as well.

Thoughts?
Post edited by Sym on
Symonde (Cleric)
Symfriar (Friar duh)
Symsorc (Double duh)
Sympets (Theurg)
Symmond (Arms)
Some random mids and hibs
Tagged: