Home
›
Resources, Guides & Help
Mount question
<!–– 1941 ––>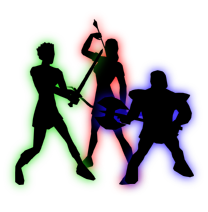 Leguryn
<!–– closing ID=FDP or NOFDP 2001 ––>
Hello, I recently made CL2 and according to this
https://www.darkageofcamelot.com/content/mounts-standard-and-advanced-mounts
there are 7 different mounts at CL2 and I was curious as to where are they purchased?
The Alb Quartermaster aide only has the lvl45 Chestnut horse for 10p and Quartermaster Mills only has the Champion Armor Replacement Voucher for 5p.
I have done the low lvl Stable master saddle quest for Standard Chestnut horse and received my CL2 notification from the King but can not find any info about the CL mounts.
Are they still in game? Thanks