Home
›
General Board
Keep Take Bonus
<!–– 1941 ––>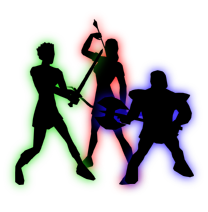 Thrakonna
<!–– closing ID=FDP or NOFDP 2001 ––>
Hey everyone,

I have been playing a bit the last days and the situation on EV didn't really change much. I'm usually playing around 10 am to 1 pm European time. The situation on EV is usually one realm runs an 8 man and the other realms have solos or small mans. One can argue that it is an open world RvR but to farm solos for hours with an 8 man sounds really boring to me. Maybe it could be a nice idea to somewhat incentivize these 8 mans to go off EV, leave it to small man and solos so they can fight. If a 4 man hits a 2 man you can still have a fight if you have someone adding but if an 8 man runs into a 2 man then that won't work.

So why don't just give a nice juicy amount of RPs for a keep take with a small group? Something like 40k and if someone defends increase the bonus to 80-90k? For smaller number increase it even more. Get a keep with 4 man then get 150k that would move some action off EV since solos or smalls aren't interested in raiding any ways. Win win for everyone

This would give the 8 mans something to do during those hours where no other 8 man I online and even create some competitive fights around keeps. Unless the pure intention is to farm small mans and solos.

Just a suggestion and i haven't put too much thought into it but at first glance it made sense as I'm usually either soloing or small manning. This became increasingly annoying since there is always one group that adds and farms everything and as a result makes everyone log out frustrated which isn't the experience anyone should want from a game.

Would love you get some feedback.