Home
›
General Board
RA question
<!–– 1941 ––>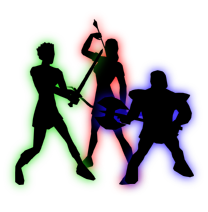 AlaskaMike
<!–– closing ID=FDP or NOFDP 2001 ––>
I've been hearing nonstop complaints about the new pbaoe changes in keep battles.
Got me thinking.

How does the 40% Bedazzling Aura stack with the 30% soldiers barricade? Then add in armor and resists from buffs? Maybe a group/aoe Magic ablative chant (add a class with SOS?). If all of the above lasts 30 seconds, seems there might be enough time frame for some counterplay there.

I might be mildly challenged, but seems to me that there are counters to pbaoeing already in the game, just takes some strategy.


But also, serious question to how the above stacks.
Post edited by AlaskaMike on