Home
›
General Board
How about a Sequel - 'Dark Age of Camelot 2' ?
<!–– 1941 ––>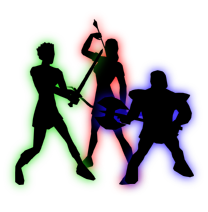 Bothka
<!–– closing ID=FDP or NOFDP 2001 ––>
I am pretty sure since Mythic was bought and sold by EA that chances for a 'Dark Age of Camelot 2' may be very low.
Since the player numbers are shrinking (also due to no marketing for the current game and its F2P mode) how about a Dark Age of Camelot freshly re-imagined to modern standards but being still a RVR orientated game in persistant Openworld Areas (without pvp instances and capture the flag bull*** like Warhammer Online back then).

Additionally the current trend like ,,PUBG'' or ,,Fortnite'' shows that there is a demand for PVP orientated Games on a huge scale and also sandboxing and persistant worlds (Minecraft).
What would be your opinion on a 'Dark Age of Camelot 2' ?