Home
›
General Board
@Broadsword: how can we encourage more people to carry rams?
<!–– 1941 ––>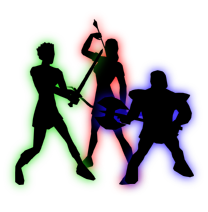 Sym
<!–– closing ID=FDP or NOFDP 2001 ––>
Currently it's quite a burden for anyone to carry rams and actually use them. Mostly it's tanks and the same people every time. Can we make it more desirable and user friendly to carry equipment for rams or siege towers? Maybe remove the weight requirement? Maybe make it easier to craft or just be able to buy on a merchant? I feel the current system discourages people from carrying them, especially since most casters don't have enough encumbrance.
Symonde (Cleric)
Symfriar (Friar duh)
Symsorc (Double duh)
Sympets (Theurg)
Symmond (Arms)
Some random mids and hibs