Home
›
General Board
Four Bot Characters at once - How many accounts are allowed per person?
<!–– 1941 ––>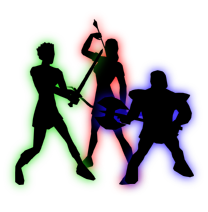 Bothka
<!–– closing ID=FDP or NOFDP 2001 ––>
That's my question, also since the F2P phase of DAOC just started it should be even easier to create many multiple bot accounts (besides from the 'classic' buffbot accounts we know). So the abusement of the gaming system should be even easier for those who intend to get themselves advantages over 'regular' players who play normal and fair.

Just recently today where i had the situation at Molvik BG that just ONE player used at least up to 4 accounts simultaneously. Animists to put out several mushroom pets at once at the ck, giving him a lot of 'horse power'. One bard for mezzing, healing, rezzing and also a light eldritch for stun and damage (i just missed the warden for auto-bubble).
I am asking myself where is the end?

I myself try to play 'fair' how it is intended to be with 'just' one account since 2001. I got the idea back then of having buffbot accounts for stealthers, which then lead to having a light advantage to others who don't have buffs.

But where is the end? Having 4 accounts with animists to spam the keeps full of pets, a healer that could rezz me etc. pp?


Isn't that kind of abusing the whole system? If not, shall i get me also 4 free accounts for having auto-Bubble, speed, shield block, pet spam at once, too?


My 2 cents and wishes.
Post edited by Bothka on