Home
›
General Board
Customer support?
<!–– 1941 ––>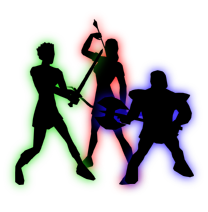 ZoeW
<!–– closing ID=FDP or NOFDP 2001 ––>
I recently created a free account to play while I decide if I want to resubscribe. It's been many years. So far I've been enjoying it, but I do have some reservations. I'm having an issue with a quest that won't advance after a turn in. I submitted an appeal, and the next 2 times I logged in, I got a pop up box asking if I want to refresh it, which I did. But the next time I logged in, I didn't get it, so I I /checkappeal, and there's nothing in the queue, so I resubmitted. Logged out. Next time in, no popup, no appeal in the queue. Submitted a third time, but next log in, it's gone again. Submitted a 4th time.

My question is, how good is customer support? Am I experiencing something unusual, or is this typical? I played EQ for 18 years, and quit about a year and a half ago because of non-existent customer support. I'm really hoping that's not the case here.
Tagged: