Home
›
General Board
Classic+SI+TOA Unlock server
<!–– 1941 ––>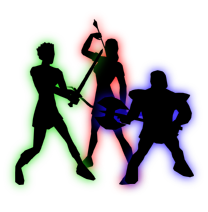 DraenV
<!–– closing ID=FDP or NOFDP 2001 ––>
Congratulations on launching Endless Conquest.
Now that it's here, will you continue with plans to launch a Classic+SI server with future expansions unlocking via player vote? here is the link to the grab bag where you stated it was planned.
https://darkageofcamelot.com/article/friday-grab-bag-05242019
I would literally pay through the nose (I've said this so many times) for a Trials of Atlantis server with a few minor fixes to make it more fun and less grindy.
These changes are: Much easier leveling of artifacts. Difficulty revamp on Master Levels so that they require at most 2 groups. Change to artifact acquisition so that you only require Artifact Encounter Credit and the 3 Scrolls, completely doing away with the need to be the lucky person to get the physical artifact from the encounter.
I have heard many, many people over the years voice their support for this era, were it not for the problems. By introducing the above changes, you'd effectively 'fix' the entire expansion.
Tagged: