Home
›
General Board
Population
<!–– 1941 ––>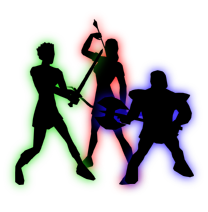 Kroko
<!–– closing ID=FDP or NOFDP 2001 ––>
@John_Broadsword
@Carol_Broadsword
So, population has increased through EC. But it didnt increase significantly. At least not as much as i was hoping for. It is still hard to find a grp or a raid when you need it.
How can you change this? The only option you have is EC. There are still heavy restrictions on it, which make it very unattractive for many players.
Why is it so hard to remove them? Are you afraid you loose money when you remove them? I dont think, this is the case. More EC players (and we need much more of them) means more people to build grps, means more action, and this means more subbed people. Subbed people might want to come back, when they see there is more action here. And there are many people waiting for you, to work on those restrictions. So, I would say, you have nothing to loose, when removing some of them:
1. Make all classic classes/races available for EC. The classes are the basis, no one wants to be restricted to just 5 classes. Put the non-classic classes in the mithril store, so someone can unlock them if he wants to play them. And you make money with it!
2. Remove the 60RA points cap. RvR is the most important element in this game. So all players need to be able to reach the highest rr and spend those points.
3. EC accounts need to be able to use supremacy pots. Only if you are fully able to compete as a EC player, you will like this game.
4. Increase the rp reward for EC acc slightly. If a sub gets 4k from a kill, an EC only gets 1,3k? This is very little. Raise it to 2k. And you still have a big difference between sub and EC.
5. Remove or reduce the 180days restriction. Reduce it for example to 60days.
These suggestions basically summarize feedback given from numerous people. They cant be very difficult to implement, as they only consist of removing a cap or an option.
Which restrictions remain then to an EC player?
- Non-classic classes are not free.
- He gets only half rps than a subbed player does.
- He cant own a house.
- He cant craft.
- He has no champ abilities.
Still enough reasons for many people to subscribe.
This is maybe your last chance to make a significant change to EC. Please use it now!