Home
›
General Board
Items ablatives and use items
<!–– 1941 ––>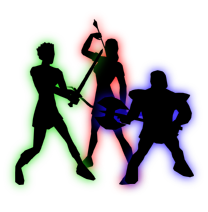 Brut
<!–– closing ID=FDP or NOFDP 2001 ––>
In my opinion one of the biggest and consistent ways this game is exploited is use items ablative stacking and other fluff that has been added over the years.
The amount of items that have powerful abilities in game is just plain stupid we seriously need to tone them back.
I'm thinking have maybe 2 items on a template that have a use or a ablative it is not condusive to good game play and skews many fights to who has the best template and how they know how to exploit it.
Broadsword said they were going to tone them back but from my experience it's still way to many.