Home
›
Support Forum
Is this correct?
<!–– 1941 ––>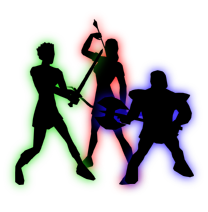 Lolafv
<!–– closing ID=FDP or NOFDP 2001 ––>
These are answers to my correspondences with tech support I think. Around November 22, 2019, I heard that DAOC was free to play. I thought it had been shut down, I enjoy the game and so I went to the site reactivated my account, paid $15.85 for a recurring monthly subscription. I called EA tech support and explained to them I could not access the Catacombs content to finish a quest. I keep getting a message saying that I do not meet the requirements and they said it wasn't possible to have paid for a subscription they don't deal with that game anymore. Then he also told me it was not possible for me to play the game at all on Windows 10. After several times of being on hold, he sent me to the tech support here or well the email to support. I followed the instructions but I have played a lot of online subscription games through the years and I have never been asked for this amount of detailed information through an email. I am really confused about a few things why can't I access the Catacombs expansion and who am I paying the monthly fee to? Also, does tech support really ask for this information or is it been compromised? I am sorry for being paranoid but when I have what I thought was tech support on the phone telling me the game is no longer playable and not possible to subscribe I tend to get a little worried. More items below from earlier support interaction in bold type.
Thanks
Thank you for contacting Dark Age of Camelot Support.
This email only is an automatic reply to your email submission to Broadsword Support.
If your email is about a Billing or Technical Support issue, you should expect a response from the Team within 72 hours.
Please be sure to have any e-mail spam filters properly configured to allow the address: support@darkageofcamelot.com (so that further responses are not blocked).
To help expedite service, please reply to this email at your convenience with as much as possible of the last known information that is currently saved on the desired account(s) to the best of your recollection, using the below template.
Passwords are never verified and should never be shared with anyone for the protection of your accounts.
_______________________________________________________________________
Account name(s):
Secret Word:
(Hints can be mother's maiden name, father's middle name, child's middle name, pet's name, place of birth, or favorite author)
Emails used:
Full name:
Date of birth (MMDDYY):
Phone number:
City, state, and country of residency:
Last 4 digits of credit card AND type:
Full name on card:
Key code(s) redeemed:
Account creation date (MMDDYY):
Account close date, if active please specify:
Character names AND servers (race, class, level):
Any other helpful information:
IMPORTANT: Be aware that Mithril Currency purchased from EA Origin Store that have been redeemed are bound to the EA Account they were redeemed on and are only usable by the accounts linked with that EA Account; Mithril Currency may not be transferred.
_______________________________________________________________________
IMPORTANT: If you are having a problem in-game, you must use the HELP interface in-game for assistance.
In-Game Support is available 24 hours a day, 7 days a week. You will ONLY receive a response from this e-mail address for billing or technical related issues.
Best regards,
Dark Age of Camelot Support
Broadsword Online Games
https://www.darkageofcamelot.com/
Greetings,
Thank you for contacting Dark Age of Camelot Support.
Are you able to provide us the name of the account (not email) that you are referring to?
Best regards,
Dark Age of Camelot Support
Broadsword Online Games
---
This is a letter from support October 3, 2016, showing they shouldn't have to ask me this information the capitol X's are my account info they knew without me telling them before.
We are contacting you to inform you that one or more of your Dark Age of Camelot accounts are eligible for 30 free days in celebration of the 15th Anniversary!

The eligible account(s) associated with this EA account (XXXXXXXXXXXXX.com) are:
- XXXXXXXXXX
Please visit
https://accounts.eamythic.com
and login using your Origin/EA Account information, then follow the steps to re-activate your accounts and the 30 free days will automatically be applied. The 30 free days can only be applied to the accounts referenced above and will activate automatically as soon as the accounts have been re-subscribed.
The above Dark Age of Camelot accounts' eligibility for the 30 free days expires on October 31st, 2016.
Please note that in order to re-subscribe an account, billing information is required. After the 30 free days have expired, your account will begin a normal, recurring monthly billing cycle. Cancelling the account's subscription prior to the beginning of a billing cycle will prevent any recurring charges.
Please reference the following Account Recovery and Update Payment video guides on the following page to assist with re-subscribing your Dark Age of Camelot account:
http://darkageofcamelot.com/content/how-videos
Please reference the 15 year Anniversary and patch 1.122 plans here:
http://darkageofcamelot.com/article/producers-letter-15th-anniversary-celebration
If you have forgotten your Origin/EA account login information, please visit Origin.com and follow the "forgot your password?" link to reset the password. If you are still unable to login to access your account, please contact our Billing support team at support@darkageofcamelot.com.