Home
›
Battlegrounds
Can we please cluster some of the BGs?
<!–– 1941 ––>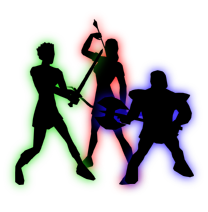 Sym
<!–– closing ID=FDP or NOFDP 2001 ––>
Hi,

What do you think about clustering some of the battlegrounds to improve population? Also maybe we can implement some sort of level scaling so if a BG is for lvls 39-49 all characters get a stat boost to a level 49 equivalent and con "yellow" for purposes of hit and damage bonuses.
Symonde (Cleric)
Symfriar (Friar duh)
Symsorc (Double duh)
Sympets (Theurg)
Symmond (Arms)
Some random mids and hibs
Tagged: