Home
›
General Board
Hello from a returning player
<!–– 1941 ––>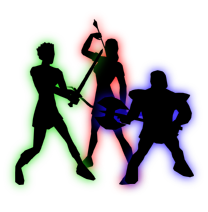 DegenrateX
<!–– closing ID=FDP or NOFDP 2001 ––>
Hello everyone,

(A little backstory): I originally played on Lancelot back in the day, came back to the classic servers when they came out (Lamorak and Gareth) and now after speaking with a few friends that seemed a little more than interested in giving EC a run, I figured the hell with it, I loved this game so I'll go ahead and resub.

My biggest problem is, I don't remember virtually anything...ugh, noobitis strikes again. So, after spending a few hours last night moving toons, going through the returning player stuff...I almost have more questions than I did before I resubbed. I will thank you all in advance for maybe throwing out some advice/direction, I'd like to get up to speed a little to help out my friends when they come back too...

First off, is there a character builder somewhere (not templates) so I can try to remember how to spec my Pac/Mend Healer or my Fist Wraps Mauler? How bad off is a toon templated for Classic vs. ToA? I know they'll be some stuff to do/get but...I don't mind taking lumps in RvR, but we could hold our own on the classic servers with the gear that had ToA like bonuses (spell casting speed, range, etc.).

I guess lastly (for now) are there any guilds looking to recruit a few returning players that might have 100000000 questions and might be a little needy at first? If so, you can message me on Mooliani or Turnpan.

Again, thanks in advance, and looking forward to having some fun again!