Home
›
General Board
DAOCUtils private -> public beta
<!–– 1941 ––>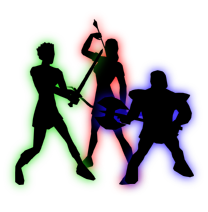 Hopz
<!–– closing ID=FDP or NOFDP 2001 ––>
https://www.daocutils.com
Long overdue, but I wanted to point out that I am officially taking DAOCUtils out of private beta and putting into public beta.
What has changed?
- Published templates are now visible to people who are not logged in.
- There is a "paywall" if you are not a supporter[1][2]. This is beta only. I might change this, but everyone who donates $20 or more will get access moving forward (and won't have to pay if I raise the prices).
- Cursed / Otherworldly gear is now tagged.
- All Harbinger gems are in the item database.
- Many under the hood improvements.
- Enough time has passed without any major incidents.
Wasn't it already in public beta?
I called it public beta before, but it really was a private beta (i.e. I had to add you, and I didn't add everybody). Now, truly, the public has access to templates.
Why is it in beta, why aren't you just launching?
Truth is, there are still some outstanding issues, and I need to generate revenue to help supplement the cost of fixing them (your donations are greatly appreciated!).
There is much more to come[3], and I have made notes of all of the feedback (even the super negative

) I have received, and will action all of it!
Thanks, all, and hope you enjoy the tools!
[1] Paywalls suck. I get it. I was originally going to charge outright for templates, but decided on this instead. If you don't want to support the project, no worries, just deal with an annoying paywall.
[2] Supporters are anyone who donate $20 or more, once. If you have already donated to the project ($10 or more, previously) and are not marked as a supporter, please reach out to me in DM.
[3] Lots of goals: auto spellcrafter, optimizer, better discoverability of templates (i.e. sorting by utility, by uses, etc), bugfixes, statistics (how many people are using a template?), etc.
Post edited by Hopz on