Home
›
Support Forum
Forum Changes / Requests
<!–– 1941 ––>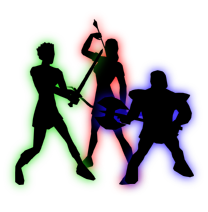 Auberne
<!–– closing ID=FDP or NOFDP 2001 ––>
Thanks for the new forums. Please pass on this feedback.

Can we have a widescreen or maximize option for those running higher than 1080p resolution, similar to most other forums. The locked width size means that one has to zoom in to see the text?
Can we lose the giant DAOC logo at the top. We know what game we're playing, and the forum threads are half way down the page as a result?
Is there a mobile friendly version?
Can we embed media in here like on PC, e.g. youtube clips?
Can we do the same for Twitch streams?
Like with most modern forums, you can see who is online. Can this be enabled?


Post edited by Auberne on
Tagged: