Home
›
General Board
Quest based PVE for RVR Important Items is dumb
<!–– 1941 ––>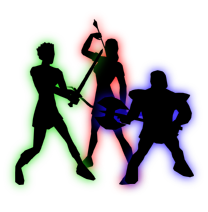 rocketait
<!–– closing ID=FDP or NOFDP 2001 ––>
Who's idea is this!!! both of the BS content that BS shoved up .... bla, got on tonight to do some RVR and NF is dead. so group said hey lets do some Cursed crap 9-10 eh? well guess what! I haven't done 1-8 so i'm out of luck and now im left with 2 options

1.) Quitting for the night (similar feeling fallows after every daily quest is finished and i cant get a new one, another dumb idea i hated in other mmo's) and maybe returning in a few days if I dont cancel subs.
2.) Complain on forms and wait for RVR to pickup, or do some other shifty not really daoc but nostalgic daoc activities that done involve all this BS crap.

Just thought I would let someone know how little I like there new content that has to be consumed linearly.