Home
›
Raids and Events
US Prime Time RVR - Saturday December 22nd.

On Saturday, 22. December 2018
<!–– 1941 ––>

Siambra
<!–– closing ID=FDP or NOFDP 2001 ––>
The days have grown short and hands are numb from operating siege to batter the walls of a purple keep. Static Tempests fill the air and the cries of my enemies are sweet music. Running in circles my eyes are weary from the glory of battle.
Hero and the merry Hibs challenge the grumpy sighing Mid zerg and the "we are NOT paranoid" Alb BG to combat!
US time - Saturday December 22nd at - 6:00 pm Eastern / 5:00 pm Central / 4:00 pm Mountain / 3:00 pm Pacific /
EU players - Saturday December 22nd at GMT Europe / Germany - at 11 pm gmt / 00:00 cet
By the way, if you see me on Siambra or Aisenbow I'm really just an Ambassador Bunnies. I'm harmless !!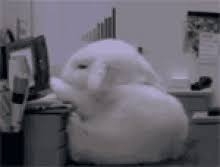 Bumblebunny to the rescue !