Home
›
General Board
Eu alb rvr bg once more into the breach
<!–– 1941 ––>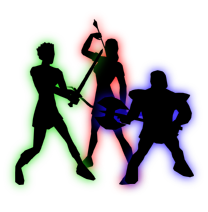 Brut
<!–– closing ID=FDP or NOFDP 2001 ––>
To all my brothers and sisters in Albion I have decided to pull on the blood red armour and will be running an rvr eu bg on the nights when herorius and Anna bgs are running I believe that is on a Monday Wednesday and Thursday night
I'll give it a go and see how it goes there's no point runnning it any other nights and to be honest work commitments and the pita that running a bg entails means 3 nights a week is enough.I will try to keep to the 3 nights but some weeks I will either be working or coming on later.
First bg will start this Monday at 7 pm gmt that's December the 10 th Would be nice to get everyone in discord I will post the info in the bg chat.
I would ask that you bring the relevant pots and siege items plus horses and if you want a group and no one is inviting just invite people.
I have often said that alb eu dosent need a bg but I've increasingly got depressed and disheartened by the way we get rolled every day by various bgs.
I've also come to the opinion that we need a eu bg purely to encourage population.
I have no illusions as to the task ahead of me and to those of you who decide to run with me be assured I've done this before and greater numbers are not a problem for me.
So for 3 days we can at least fight back I hope this will encourage other bg leaders to step up on the other days.