Home
›
Raids and Events
US Prime Time RvR - all 3 realms :)

On Saturday, 8. December 2018
<!–– 1941 ––>

Siambra
<!–– closing ID=FDP or NOFDP 2001 ––>
Let me hear the battle cry Calling on the wind
Let me see the banners fly Before the storm begins
Let me feel the spirits soar Destroy the Mids and Albs
Striking at the evil core For all the world to see
US Prime Time RVR - December 8th.
Hero and the joyous Hibs challenge the grumpy sighing Mid zerg and the "we are NOT paranoid" Alb BG to combat!
US time - Saturday December 8th at - 6:00 pm Eastern / 5:00 pm Central / 4:00 pm Mountain / 3:00 pm Pacific /
EU players - Saturday December 8th at GMT Europe / Germany - at 11 pm gmt / 00:00 cet
By the way, if you see me on Siambra or Aisenbow I'm really just an ambassador for bunnies, flowers or butterflies. I'm harmless !!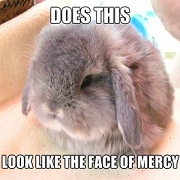 Bumblebunny to the rescue !