Home
›
General Board
My experience with my kids in DAoC
<!–– 1941 ––>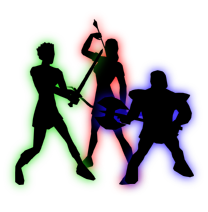 Percy
<!–– closing ID=FDP or NOFDP 2001 ––>
Reading Seethyrs note made me think back of the early days of DAoC when one of my four son's brought the game into the house 16 years ago. All four of them played over the years and when I originally rolled Dahd, the healer on Percival, I still remember typing the name Dad but getting told I could not use that name on a roleplay server; insert h and now lame Dad was roleplaying.

I have fond memories playing with all of them growing up and the DAoC time we had together leveling up characters and all the different styles of RvR. All four of them played in athletic sports and two of them played College level baseball but when they were growing up; there wasn't anything near an on-line athlete (as there exists today). I think our family gaming console at the time was a retired Sega Genisis and the first X-box had just entered their lives) Today, they are all young-men and one still plays the game every now and then. After several failed attempts of 5v5 with some of my on-line friends, I told him about the 1v1 tourney a year or so ago and entered him. I love watching him solo; he is really good. But when he won his light tanks class (Waltr BM) along with Kiramerc on the hybrids and went to the finals and worked his way into the semi-finals (ended up in 3rd place) I was really proud of him. Equally proud as some of his best individual and team wins on the baseball field. For someone like myself who has let this game be my weekly entertainment (with several extended leaves over the years) it was nice to see his success in something we both enjoy together. I share the story because as a parent i understand the joy of doing something together with your child and when you both like the activity; its just a bonus.

Now roll the clock back to when the boys were younger and we take a road-trip to the Vegas Roundtable. The two younger ones dress up like my on-line friend Tony "Burugak" the bonedancer. One dressed up in a wizzy like costume and the other in a skelly. It was about this time of year (I think) so they had picked these things out as their costumes anyway. They were all of 10 and 8 and I get them to go up on the stage in front of like 200 adult gamers and they go into the whole act. The older one yells out I release you Pet and the younger one falls down and plays dead. Crowd goes nuts and they win hands down.

I took the time to share, not just about the game and the community but more about the family and the good times that one can teach kids. This game has a lot to offer for a developing mind. Analytical, organizational, tactical, how to loose, how to win, how to build a template and piecing things together, progression to improve,delayed gratification and working for items, a challenge to build something better, etc

Be a good parent, support your kids in the things that they like that make them grow up to be good level 50s - whether Norse, Britons, or Celts. I wont tell you to keep them in Molvik or when you should take them out in big-boy RvR, thats not my place. Teach them well (whatever that means for you); they will model you in more ways you could ever know.

--or maybe I'm just lucky; I need a demezz, my purge is down.