Home
›
Battlegrounds
A returning player's opinion on BG's (and DAOC in general)
<!–– 1941 ––>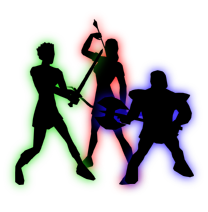 Fengist
<!–– closing ID=FDP or NOFDP 2001 ––>
For whatever my opinion is worth, here goes.

I haven't played DAOC in years. When I re-opened two of my accounts I found almost a dozen lvl 24 toons from all 3 races that I had created. Once upon a time, I loved going to Thid. I utterly hated RvR. I was pretty disappointed to find most all of the BG's, including Molv, are something akin to a desolate wasteland. This will likely be a lengthy post but hopefully, the dev's or someone can make sense of my returning players experience and use it to fix whatever's broken. Here goes.

Yes, I hated RvR and I'm pretty sure I still do. Reasons: I don't like playing games where I spend weeks or months preparing for PvP and then, stand there and watch while my toon is unable to move, react or fight back and gets slaughtered repeatedly. Mez and roots, even in Thid were always a huge issue for me. In RvR, it was always worse because by that point, I'd invested a large amount of time gearing up just to have that happen all over again. I play PvP for the fights, for the adrenaline. Having your character turn completely catatonic for the entire fights' duration while their skull is caved in is not my idea of PvP. I even went so far as to template both a scout and a tic. I spent huge amounts of time farming and gearing them for RvR. In the end, I found both about as useless as tits on a boar hog. Aside from the dying without even being able to put up a resistance, the other issue I had was the vast difference in 'toys' that long time PvP'ers have over newer players.

I never got my ML's because of the fact that it took groups to do that (yes, I know about the glass quests now). I never spent the weeks it took to get champ levels because I always perceived that most of the benefits of maxing champ are relatively lame and mostly useless. And, I never got enough RR on any toon to even get Long Wind 5 because I always got disgusted when I went out to try to get RP. I ended up being THEIR method for getting RP.

On my return, I decided to try RvR one more time. And I found the net results to be the same if not worse. Now, the objectives have changed. The old 100 player zergs where I once had a HOPE of surviving for more than 5 minutes and gaining a few RP... are long gone. Now, it's the 8v8 groups running around at speeds where I can't even target them. Keeps and towers are no longer the focus of RvR. So rushing my scout to whatever keep or tower was on fire with the hope of shooting someone isn't there any more. It seems most don't care about keeps or towers and when they do, someone in region chat asks them why they're even bothering with keeps. What I found was a confusing list of apparently new objectives on Ellan that seemed to serve no real purpose other than a magnet for stealthers and those 8-player groups. In the few attempts I made with the scout and tic to head out to rvr, I ended up logging out both, dead and in utter disgust.

Now, before you say it, yes, all of those things happen in Thid. Here's the difference. In Thid, I'm not spending the next 20 minutes running through enemy territory trying to get back to where I was and hopefully, find the bastids that killed me and even the score. Yes, I know you can teleport all over the place now. RVR is still a vast area and TP'ing rarely gets you close to the fight. Even if I see a tower on fire, it's gonna take me 10 minutes to teleport as close as I can get and then ride a horse to that location and hope I don't meet some Skald+7 who's screening the area. In the BG's, I can be back to the spot where I died in less than 5 minutes and that's walking while stealthed. In the BG's, I can usually be back to the exact spot where I died before Rez wears off. That's a lot less time to dwell on how pissed I am that I didn't even get a chance to fight back. Instead, I can spend that 5 minutes dwelling on how I'm gonna gank them.

In the BG's I don't have to spend massive amounts of time farming gear, ML's or anything else. I can go in RR1, ML0, CL0, artifacts 0, mythical nothing, crap RNG gear and still get a kill by using skill and timing (and a bit of luck.) I used to run around Thid in some really sucky Aurulite gear and still enjoyed the game and still get kills. Did I get PA'd a buch? Oh yea. Was I afforded the opportunity to get even? Oh yea, and I did (wait for them to PA someone else and dump a load of air pets on them). In RvR, the person who killed you is just as anonymous as the person across town. In Thid, I got to recognize players and placed many on my **** list. In RvR, I have no idea who they are or if I'll ever see them again and the vast majority of the time, I'm dead so fast that I don't even know what race or class they were. I'm just dead. Went to a keep yesterday with my scout (I was amazed that Albs were taking a keep!). Dead. 1100+ damage in ONE hit. And that's with an old template I still considered decent. Worst part, I have no idea what killed me. None. I saw no one around me, I saw no spell effect, nothing. I just fell over dead and some Mid got credit.

SO... I was disappointed to find that, for the most part, the BG's were empty. Now I've read some explanations as to why this likely happened. One reason was lvl 50 ammo in siege doing massive damage to low level toons. Yep, I remember that and it was bad, really bad. I've read discussions where it was all the 'cowards' and templated toons that caused everyone to leave. I don't think so. I know lots did template. It was even more hilarious to me when I killed them. And that was fine by me. Regardless of how great or perfect in Thid your template was, you were killable. In RvR, I've seen players take massive amounts of damage and still get away (something I never figured out how to do.) While I never 'templated' for Thid, I did eventually get into crafting gear for my characters and tried to have my idea of decent gear. And that allowed even more fun. I was then able to take out some of those who did template even easier. Picture a female highlander in purple chain carrying a shield & mace. Healer? Many a stealther thought so. I used to stand her out in the open between APK and CK as if she were afk. After surviving the PA or backstab they were very surprised when she threw dirt in their faces and started smashing them with styles. I even made an Avalonian healer/merc in order to really enforce the embarrassment. Now that was some fun times. Apparently that's all gone now. And what if I tried to duplicate that fun in RvR? I guarantee you that if you that if some noob to RvR made a female highlander in chain and stood her on a bridge to Ellan as if she were afk... well... I'm sure you can imagine how that would go down.

I can't point to any one thing I see that was a reason everyone left. What I can point to are things that I see that keep them from being as popular as they once were.

1. BG bounty quests. I went in to Thid with a lvl 20 Inf in horrid gear. Within an hour I was lvl 24. If I hadn't used /xp off, I would have levelled out of Thid before I got all the gear I wanted. Once upon a time I was excited when we took CK because that meant a NICE xp bonus from a quest. I don't need to do that any more.
2. BG bounty gear - Once upon a time I made a few coins crafting good weapons for Thid with procs. Before I even went into Thid I had one weapon with a proc and a flame effect from my trainer (something I once used as an excuse to get to 50, my own glowy's.) I got the second proc weapon from bounty quests a few minutes later. Procs in Thid used to be the holy grail. If you had someone smack you and a proc went off, you knew you were in trouble. Giving those out like candy cheapens the whole process of 'earning' them either by learning crafting skills or farming the gold to buy one.
3. BG bounty gear - And I was wondering why in 3 days I hadn't sold a thing on my consignment merchant. Now I know why. I remember people standing around the housing entrance shopping for gear and I would at least make enough to pay for my deed. Now, that's just as desolate as the BG's. Why buy anything when you can get plenty by farming a quest for an hour in every single BG? I even too another Inf I have to Leir and sure enough, there were bounty quests there to do which was almost as good as the crafted gear he was wearing (which I paid a small fortune for). The only consolation I had was, there were a couple of hibs out farming their own BG gear which made easy targets.
4. BG bounty gear - I recall spending hours in Killaloe farming for Shadow in the Trees to get the nice cloak drop. Guess I don't need to waste my time in that BG either any more. Having some rare items like that pelt were a source of pride. It made me feel just a little less likely to die in one hit. Now, it's a joke to waste time farming something when it's useless compared to what you can get for next to nothing.
5. BG bounty gear - Once upon a time I farmed Aurulite like mad for my Thid toons. Well, that gear is been pretty much outclassed by bounty gear. While there are a few pieces where, depending on the class, Aurulite gear is a slight bit better, it's not enough to justify the hours of farming it took. The only thing I've farmed since coming back has been glass. I now have around 60k glass and have to ask myself why? I don't need ML's on my 50's to PvE. RvR pisses me off with the insta deaths so I don't need ML's for that. The BG's are empty and definitely don't need glass for that. And now that acquiring money is as easy to do as wiping your ass, I don't even need to sell it.

Years ago, before any of the expansions, I played DAOC with a good friend of mine. He played one character, an armsman. In every game we played, he would focus intently on getting that one toon to max level as fast as he could. I could never keep up with him because I enjoyed playing a variety of classes. I'd get tired of one, log in another and keep playing. I recall spending hours on Salisbury Plains doing quests, I recall being happy when we got Darkness Falls. I could go farm gear. I recall the piles of tombstones lying around the entrances to dungeons and how people would cluster around them trying to find groups. I recall people running toward the dungeon entrance with a trail of red mobs behind them. I recall standing on the pad in Sauvage with a BG necklace around my neck (I still have one). I recall forgetting to wear those necklaces and being half pissed. I recall when tic's came out and I was one of the first to have one in Thid and how 3 Norse camped me at APK and started laughing when my AOE focus snare's first tick did almost no damage to them. And how I returned that laugh when they kept standing there and all 3 fell over dead. I play games like DAOC for what I call 'moments' just like those above. Most are funny things that happened that stick in my head for years. I have no 'moments' that I recall from RvR. I have dozens from Thid.

The difference about the way my friend and I played, he wanted to get to the destination. I however, always thought the journey was the fun part. He quit playing long before I did. His reasoning, too many ranged classes. He told me that his fun in RvR involved him standing around with his polearm waving in the air protecting casters. I kept playing because I was still enjoying the journey. I began collecting trophy's for my house. I began collecting TOA artifacts. I still have a HUGE collection of pages and books. I enjoyed the PvE as much as the BG's and LOTS more than the RvR.

As I see it: While TOA was the nightmare that cut DAOC's throat, the attempt to correct that mistake has been taken to the extreme. Today, it seems the entire game is focused on getting characters to RvR as fast as possible. In the process of doing so, the game has lost a lot of what was once fun. It has lost it's character. The BG's are vacant, the economy is busted and many of the reasons I hung around, like farming Aurulite for BG gear, well, there's just no point in it. TBH, I'm not sure what to do now. I could have spent the time it took me to write this playing DAOC. But since I'm not sure where to go or what to do to any more to find those 'moments', I spent that time writing this.

While I will likely hang around till Endless Conquest comes out and see what changes that brings (though it will be with just 1 account, not the 3 I once had up and running), I fear many new and returning players coming to the game will experience the same thing I am, a BG full of ghosts, an RvR where it seems hopeless to be even competitive and a vast world to explore with a system that does it's utmost to warp you past all of it. I fear their 'moments' will be few and far between.