Home
›
General Board
On the Fence
<!–– 1941 ––>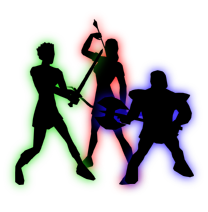 serendipity
<!–– closing ID=FDP or NOFDP 2001 ––>
I know this has likely been asked more than once. I'm trying to decide if it will be worthwhile to get back into the game. Been away for 9+ years. Really only interested in RvR. Have my Lone Enforcer on my Scout, although I prefer to partner up if possible. Cutting off supply lines were targets of choice.

I actually got into the game last night, and I see it will take a major effort to get back into the swing of things. Hell, after visiting the Throne room I don't even know how to get to RvR.

I would hate to go through the whole learning curve only to find there are no targets in RvR.

Definitely would need a mentor or guild if people thought that RvR was a legit option.