Home
›
General Board
Newsletter
<!–– 1941 ––>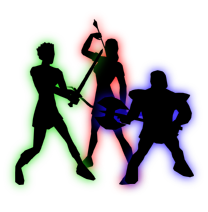 Xyorman
<!–– closing ID=FDP or NOFDP 2001 ––>
If you haven't looked, you should -- several keep changes will be made in the upcoming patch, I suppose to 'improve' RvR; the stated goals of which are:
To allow more players to participate in siege warfare using their class abilities instead of helping on a ram.
To help make boiling oil more effective/dangerous.
To allow smaller forces a better chance at impacting the realm war map by taking towers or even lower level keeps.
To reward realms for bringing more melee classes to sieges; which can leverage the siege damage chants of Minstrels, Skalds, and Champions.
This maximimum of 1 person on rams has the consequence of making the ram always swing at its fastest rate; as such, ram swing speeds have been halved. Ram damage remains unchanged.


I really don't think this was vetted very well or reflects the actual issues in game...as described the changes are somewhat unimpressive and unless they are combined with something else, I fail to see how the desired results will be achieved <not to mention the overarching idea of improving RvR>. I think there is a disconnect between players and developers regarding what problems currently exist --- there will always be 'discussion' over fixes, but I think a much better job defining the problems is required --- but that would mean actual discussion so.....

Tagged: