Home
›
Raids and Events
Bacon Day RvR !!

On Saturday, 1. September 2018
<!–– 1941 ––>

Siambra
<!–– closing ID=FDP or NOFDP 2001 ––>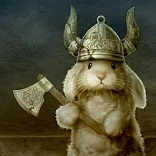 In honor of International Bacon Day we go to war!
Hero and the loopy Hibs challenge the grumpy burping Mids <zephyr Clumsy to the moon!> and the apple sauced Albs <in as many BGs as they wish to run> to pixel combat!
US time - Saturday September 1st at - 6:00 pm Eastern / 5:00 pm Central / 4:00 pm Mountain / 3:00 pm Pacific /
EU players - Saturday September 1st at GMT Europe / Germany - at 00:00 AM.
Special Note : The little tiny Luri who is totally lost as usual is absolutely no threat to anyone and should NEVER be killed. Even if the Luri is busy stealing weapons from the enemy
Post edited by Siambra on
Bumblebunny to the rescue !